Back to bliss?
So, the holidays are over and the kids are finally going back to school… How does this make you feel??
1. Total dread of rushing around sorting lunches, bags, gym kits and all the rest? Plus, I am really going to miss the little darlings…
2. Pure unadulterated joy – woohoo! Back to a routine, back to work, topped off with a small piece of freedom?
If you fall in to both or one of these categories there are probably some things you are really not going to miss, things you cant wait to do and things you'll miss, (believe it or not) about the kids being off.
So, rather than adding to the obvious back to school lists that are littering the net at the mo, we thought we would collate nine reasons why 'back to school' can create such mixed emotions.
A few phrases you may not miss…
Six weeks is a long time isn't it? All those day trips, meals and holidays are all part of the 'new' routine. I bet you've heard these phrases a few times…
'I'm bored' these words have probably passed your kids lips more than Haribo this summer.
'I'm not running a cafe/hotel/any kind of hospitality joint' These words have probably passed your lips more than Sauvignon Blanc this summer.
'I need a wee' Didn't you just tell them to go about five times before setting off for the agonising seven hour trip across the country????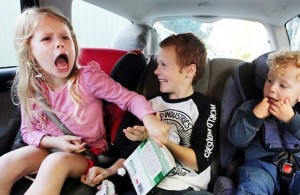 What the heck am I going to do now they are back at school?
Yay! Time to raise a glass as they head off back through the school gates, giving you bags of time to be totally selfish and enjoy some of life's little luxuries…
Stare in to space – Sit on the sofa in the midst of your beautifully clean living room, and just stare at the walls for about an hour, maybe more.
Or, you may just feel like celebrating…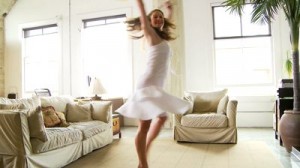 Pamper yourself –  Take the longest shower in history just because you can, and then treat your hair to a hairdryer.
Treat yourself – A morning shopping session all on your own. Even if its Tesco, lets face it, it's a luxury…
What will you miss?
You may or may not be doing cartwheels at the thought of school starting back up, either way we bet there are a few things you're going to miss…
No routine! You may have felt deprived of routine this past six weeks, although fun, those days of spontaneity like jumping in the car to the local park or beach have probably felt like a mission. But, it's one thing you actually may miss when it comes to the strict timetable of curricular activity, out of school clubs and the like.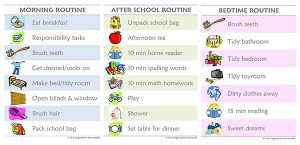 Being a kid yourself – Playing loads of Buckaroo, watching Frozen for the 9 millionth time, fab days out at the zoo that secretly you love more than them, and baking your own body weight in rice krispie cakes.
The gorgeous kids!! They have now all reached the age of school years and quite frankly it can be a bit overwhelming when they all flee the nest… even though its just for a short day you'll miss the crazy chats, the snuggles and even the noise, nagging and mess.
***