What we think about cake smashes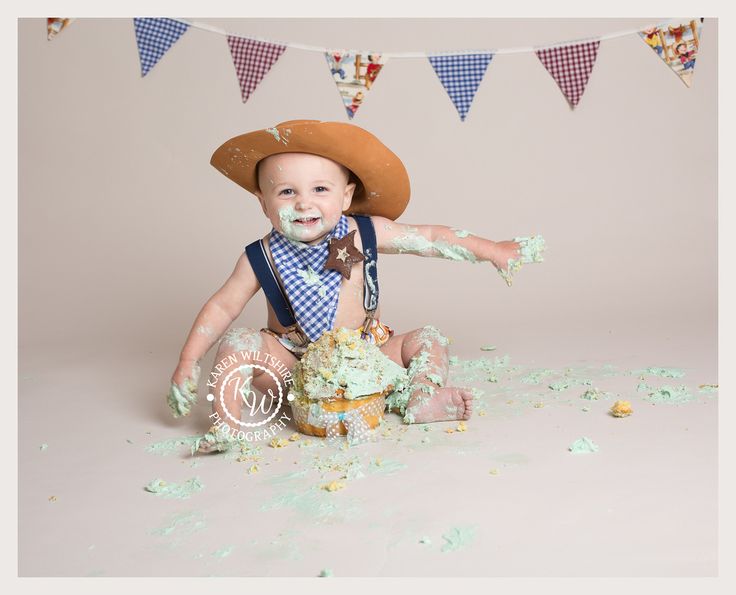 Can I just put something out there…? Its controversial, but here at Bounce, we HATE cake smashes. There, I said it! They are pretty damn popular right now in the world of children's portraiture, but we just aren't buying it. They are tacky and contrived, and have less emotion than a traffic warden on a Monday morning. And don't even get me started on Milk Baths (they're big in America right now, so expect to them hit our shores any time soon).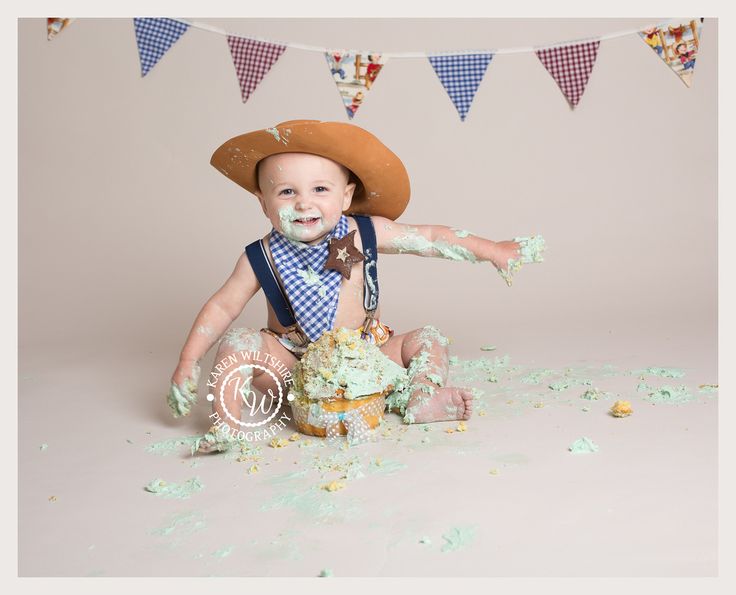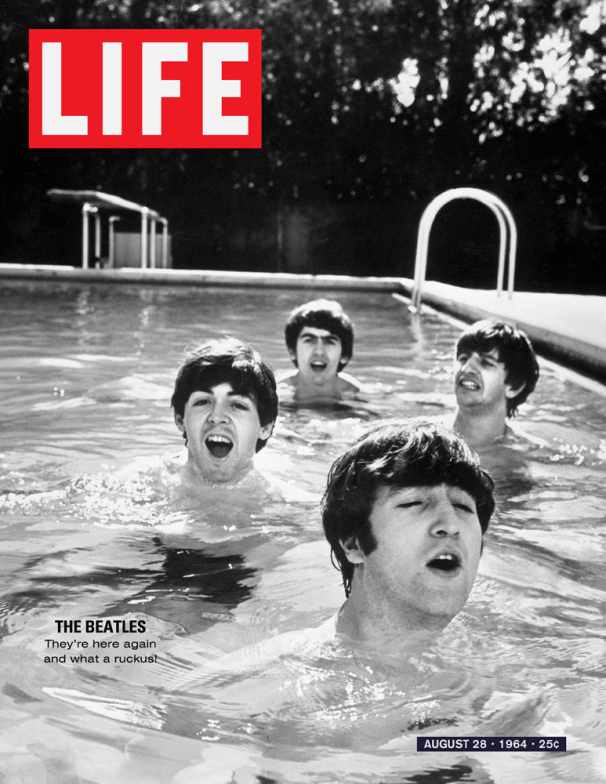 Copyright
Life Magazine.
Here at Bounce we are more interested in characters and their stories. In fact, what first inspired me to try photography was the iconic photo journalism of Life magazine and the Magnum agency. Engaging documentary photography that captures a moment or event within a narrative. Reportage photography that tells stories about people.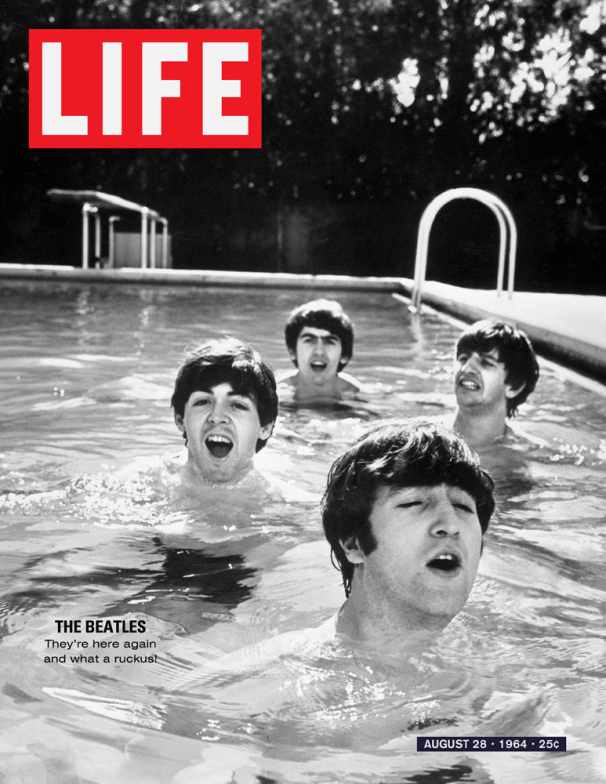 Copyright
Life Magazine.
In the modern world of todays photography, its not exactly ground breaking stuff. With wedding photography in particular, the candid reportage style is by far the most popular, with photographers and couples alike. And as for portraiture, the infamous Venture brilliantly built their name on that natural candid style, and set the standard for family portraits. (just don't mention the price tag!).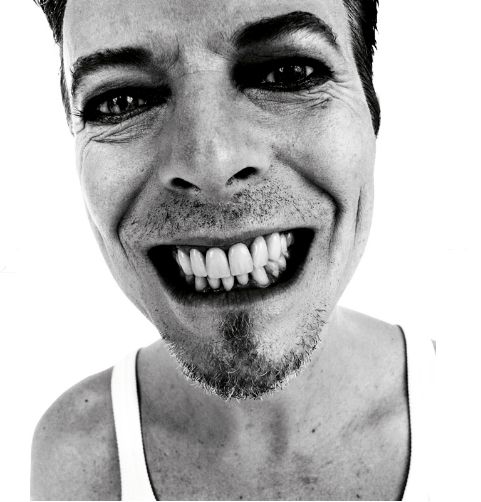 Copyright
Rankin
For us, a portrait is about capturing character. A simple portrait that oozes character is worth a thousand perfectly styled, prop-heavy shots of a slightly awkward children pulling the 'cheese' face. Any photographer worth his salt will tell you interaction and expression are the most important. Check out Rankin for someone who can take a simple plain portrait and make it jump out and grab you – the guy is a genius!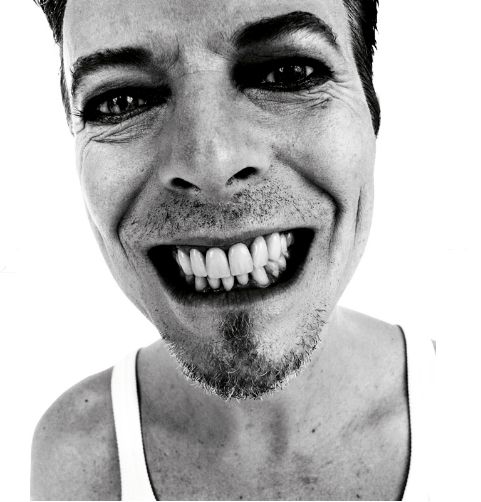 Copyright
Rankin
Its not that we don't like style. Anne Geddes ground breaking baby portraits are creative and striking, and quite possibly inspired a million newborn photographers all over the world. A theme can most definitely bring an extra dimension to a portrait, a simple prop can tell us something more about the person in the photograph, and add to the story of the image.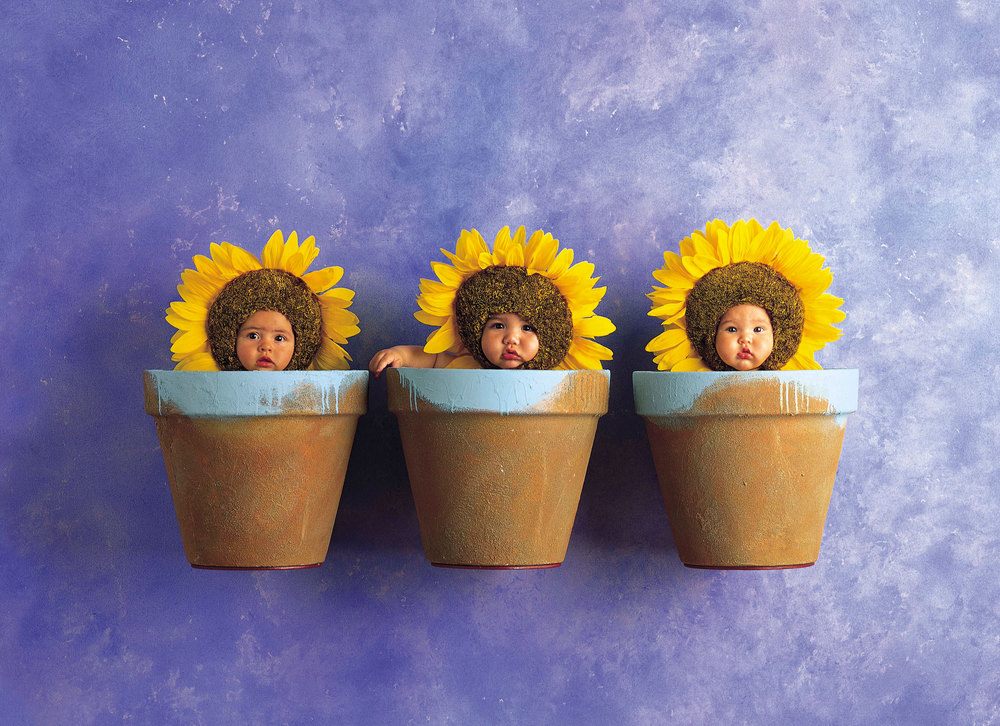 Copyright
Anne Geddes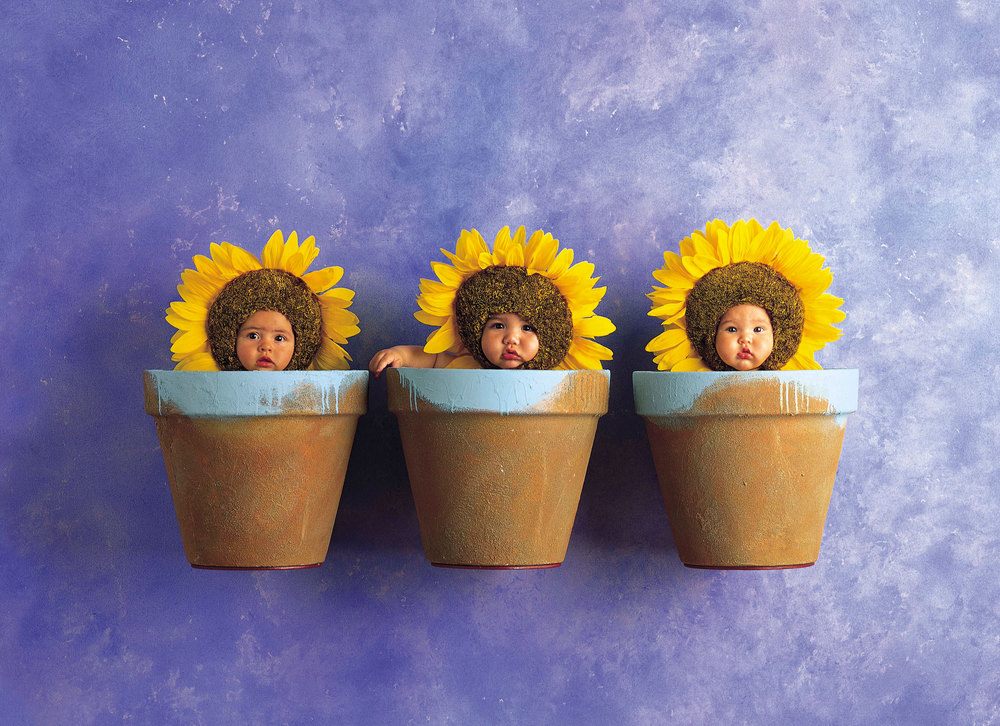 Copyright
Anne Geddes
So while we recognise that cake smashes give portraits a theme and a style, we feel they are just a bit tired and obvious. Novelty gimmicks with (dubious) style over substance. File them in the same category as Flowery swings and the aforementioned Milk Baths.
So here at Bounce we've come up with a concept that hopefully results in something far more timeless, genuine, and evocative. And like all great portraits, captures those natural smiles and expressions that reveal something about the persons real character.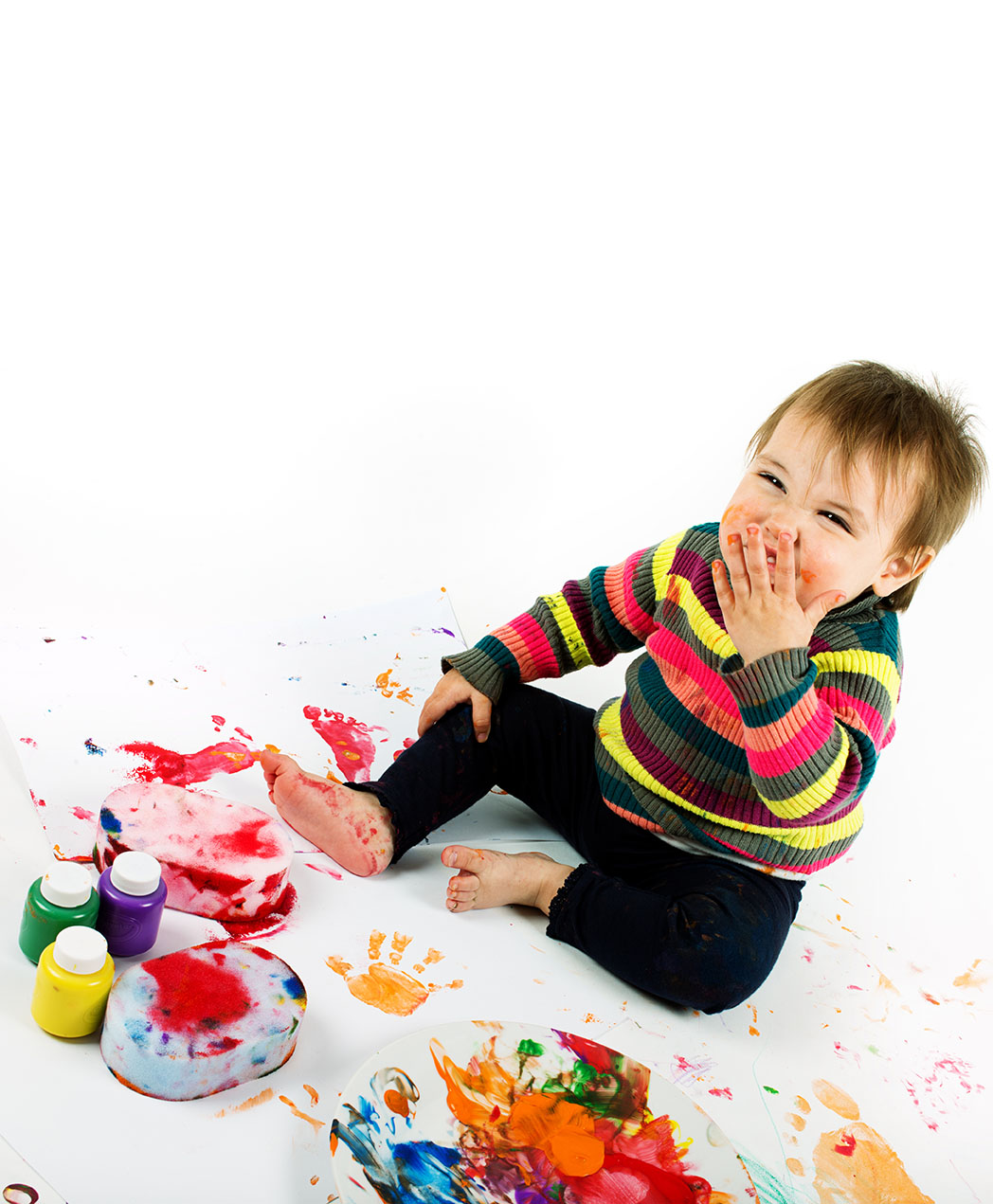 Its simple really, we just choose an activity that the kids really enjoy, something they can get their imagination going. This will allow them to forget about the camera and concentrate on having fun. We'll just stand back and capture the action as it happens.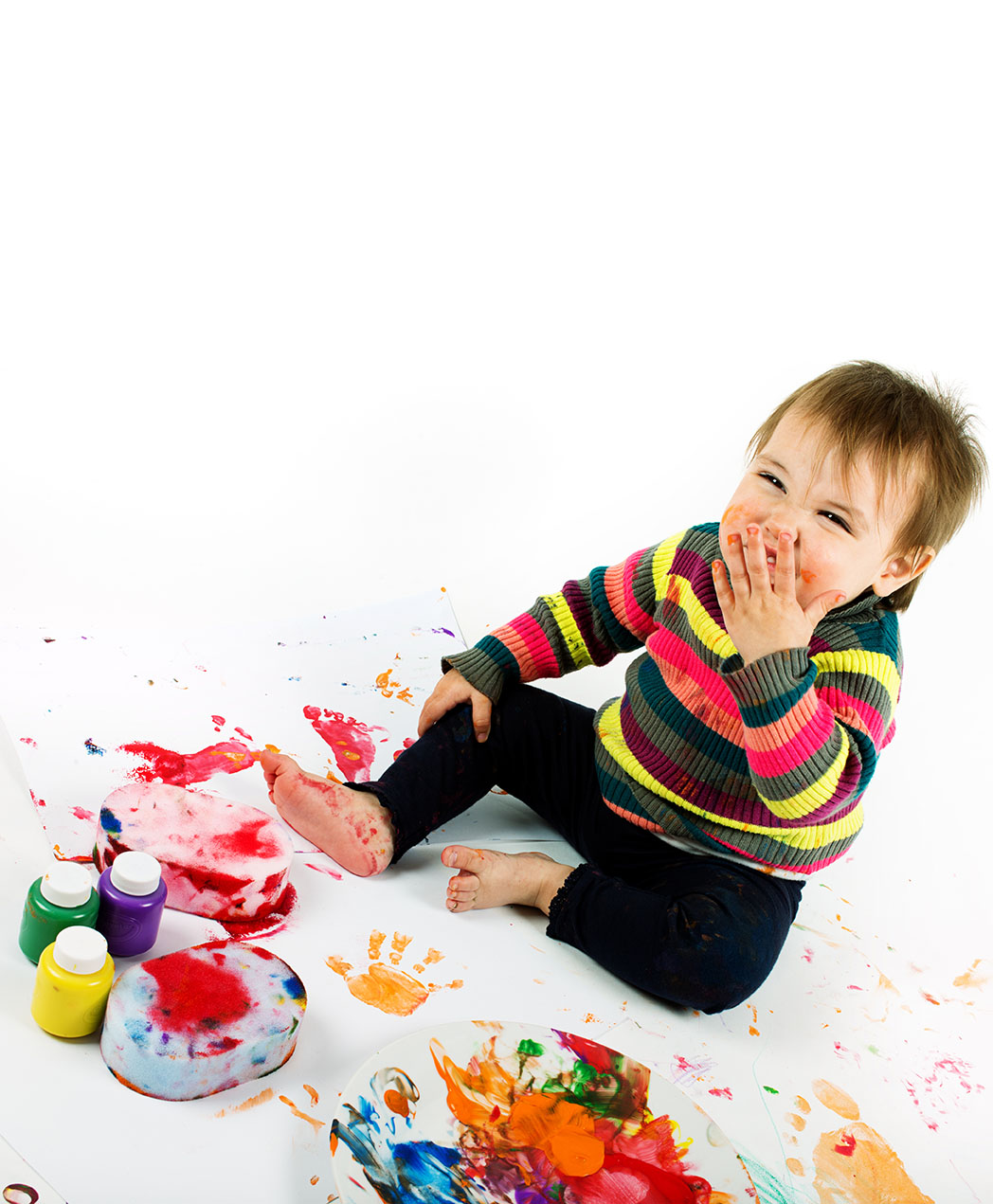 We will shoot both striking portraits to hang on your wall, and video clips which we will use to create a mini feature film about the day. Maybe its your baby's first foot prints, painting a masterpiece, baking some cakes or picking flowers. Lets get them having fun, doing something colourful, something they REALLY enjoy, and let us capture some special shots that aren't just portraits, they truly tell a story.
Find out more about our creative frames.
Check out our fab offers this month, including a very special voucher offer to celebrate the launch of our activity shoots!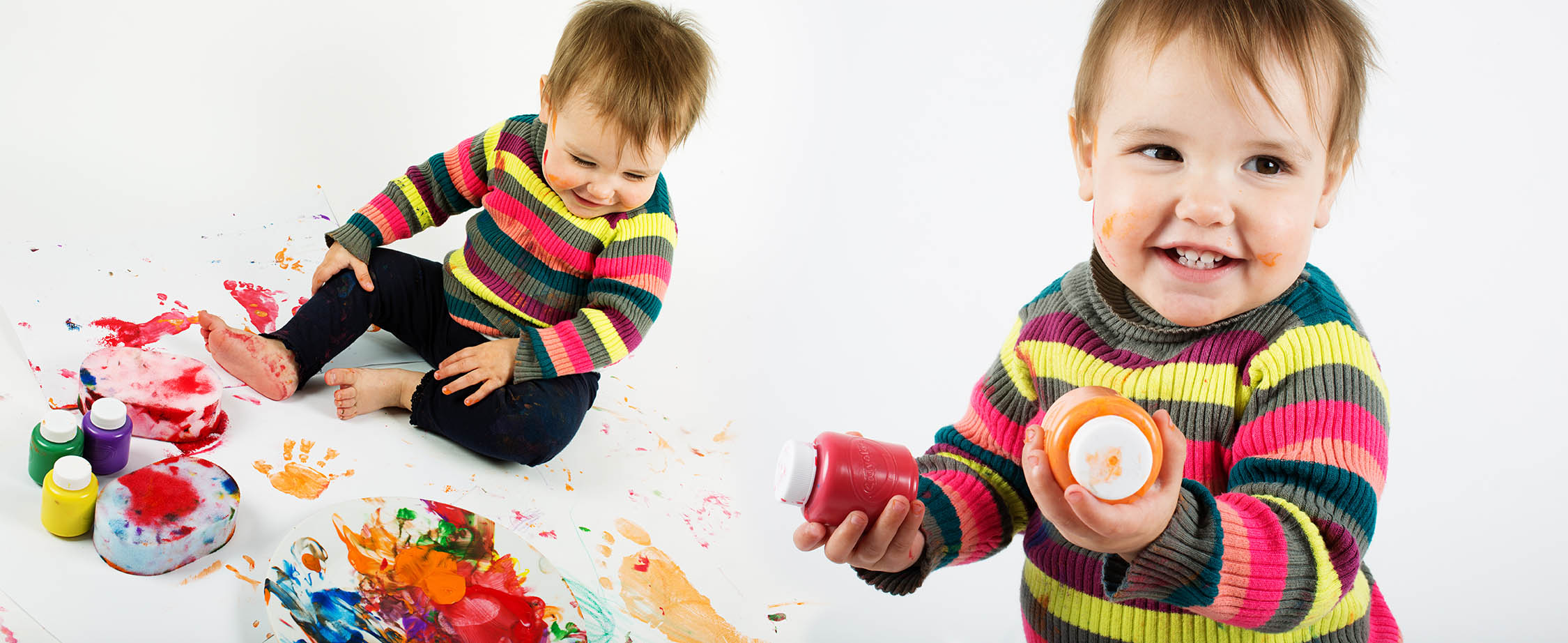 Check out our movie
We've made a new film to show off our activity shoots, included with your shoot we'll create a mini feature film for your family just like the one below!